Welcome to Christobel Interiors, Supplying Unique Designer Furniture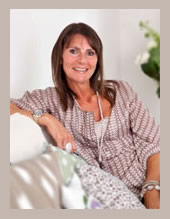 Christobel Interiors offers an extensive collection of sophisticated furniture ranging from painted French and Gustavian styles to the understated elegance of many modern and contemporary UK and European designers. Carefully sourced and chosen from a selection of many leading designer brands to include Flamant of Belguim, Eichholtz, India Jane, RVAstley and the distinctively tasteful designs of Chelsea Textiles and Julian Chichester, Christobel Interiors can assist in creating a lifestyle for your home that is both individual yet timeless.
Whether you are looking to make a statement or an understatement, our stunning and top quality products cover the full spectrum of your furniture, furnishing and accessory requirements. From designer dining and coffee tables to a vast array of fabulous and sumptuous sofas and chairs, from elegant bookcases to stunning consoles, desks and mirrors, and all complimented by an extensive selection of lighting and accessories, Christobel Interiors provides you with everything you need to turn your house into your dream home.
Welcome to the world of Christobel Interiors. Step inside and discover how we would love to help transform your home.